RV Motorhomes

Living Simply, Travelin' and Livin' Off The Land

So says the song, Me and You and a Dog Named Boo.  There's nothing like the freedom of carrying your own little home on your back, going where the wind blows you.  Stay in RV campsites, parks or just boondock and be self sufficient.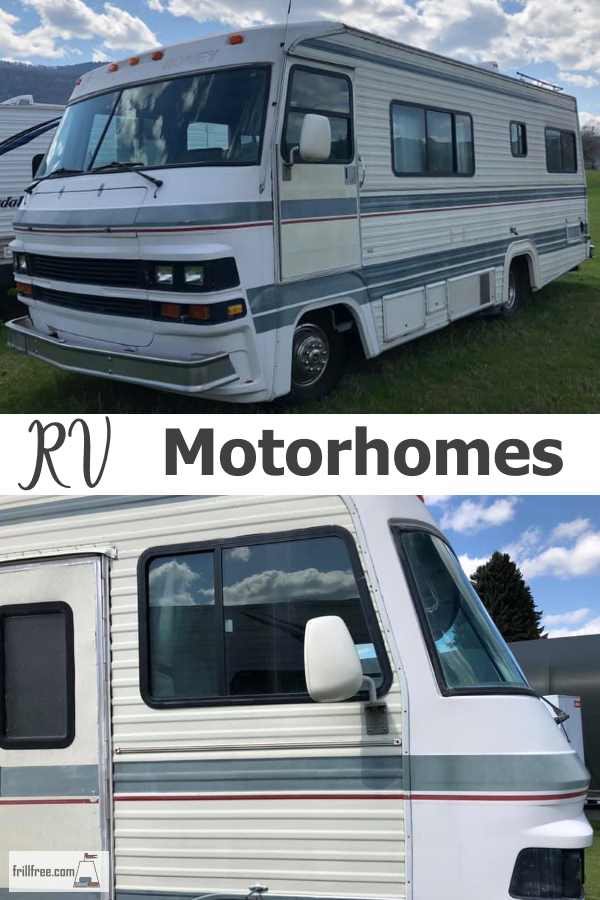 Buying any old recreational vehicle and going out on a road trip might be a bit disappointing. 
You need to be aware of safety and maintenance issues.  Don't neglect looking after or even refurbishing an older RV to make sure your experience of traveling around meets your expectations.
RV restoration means you can make an older rv meet your every need.
This could be just sewing some new curtains to swap out with old worn out blinds, or a complete chassis to rooftop overhaul. 
The most important things are those that affect the safety of the machine, like brakes, the engine, propane fittings and things like that.

Does this take you back?

Me and You and a Dog Named Boo Lobo
I remember to this day
The bright red Georgia clay
And how it stuck to the tires
After the summer rain

Will power made that old car go
A woman's mind told me that so
Oh how I wish
We were back on the road again


Me and you and a dog named boo
Travelin' and livin' off the land
Me and you and a dog named boo
How I love being a free man


I can still recall
The wheat fields of St. Paul
And the morning we got caught
Robbing from an old hen

Old McDonald he made us work
But then he paid us for what it was worth
Another tank of gas
And back on the road again


I'll never forget the day
We motored stately into big L.A.
The lights of the city put settlin'
Down in my brain

Though it's only been a month or so
That old car's buggin' us to go
We've gotta get away and get back on
The road again
Songwriters: KENT LAVOIE© Sony/ATV Music Publishing LLCFor non-commercial use only.
The nice thing about living in a motor home is that it's easy to make a detour, change plans, or abort the whole thing. This was the year of major change in our lives, selling the home we had built over the past 22 years, and moving on. 
The premise behind all this was that we are both of us becoming older and more decrepit, and shoveling snow and hauling wood has worn out its welcome, and the novelty has worn off too.
So rather than being dragged, kicking and screaming, to the long term care facility, we made the momentous decision to have one last big adventure, and move across the country.

---