1987 Honey Motor Home

A Vintage Home On Wheels Project

Buying your first motor home is so exciting - especially when it's a vintage vehicle with a ton of potential.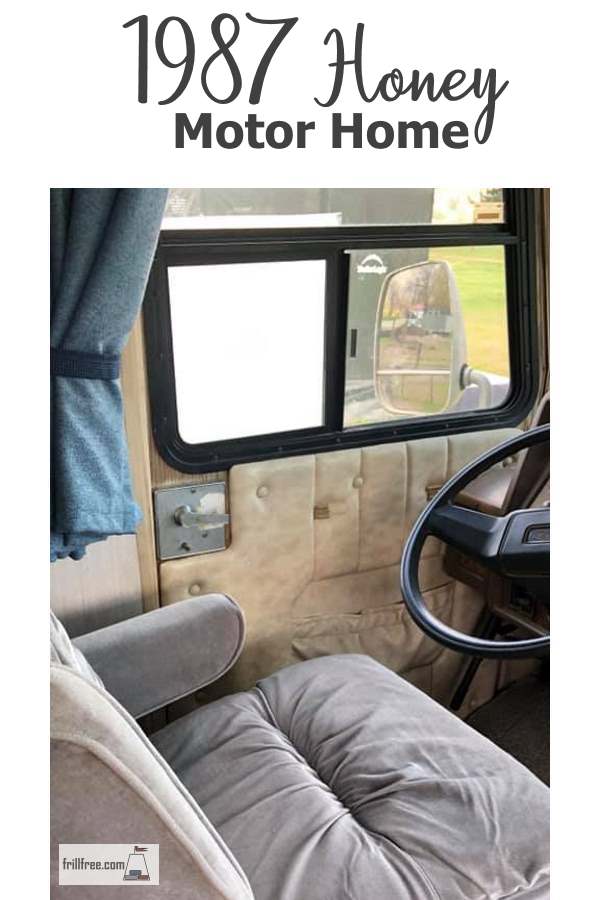 There are very few of this make and model around these days.  They were built like tanks, but only up until the early 1990's. 
Finding one in prime condition would be highly unlikely.  Most are showing their age, and in need of major refurbishing.
Restoring a motor home of this vintage may mean some conflicts between your wants and needs. 
Be prepared to compromise depending on your priorities. This age of vehicle did not come with wifi! 
If you are very connected, you may need to get a satellite dish to stay online, but maybe you just want to get away from it all and rely on the wifi you can find in towns along the way.
All of these options depend on if you're planning a short camping trip or a jaunt to the cottage, or plan on living in the RV full time.  However you plan to use it, it needs to be leak-free and reliable.  Everything else is gravy.

The list of things that need to be fixed or replaced is long.  But the chassis, motor and the general outlay of the motor home are sound.  So, we'll build on success, and make this rig perfect for our needs.

Other people seem to be just as enamoured of their 1987 Honey as we are.  Here are some videos that show some interesting features;

The Honey is now in the hands of someone who is very experienced in remodeling, repairing and developing RV's, so we'll wait for his prognosis.  Then get to work!

Update January 2020
In the end, the Honey was not able to meet our needs. 
Our geriatric dog, Bracken, couldn't make it up the steep stairs, so after fixing one major leak over the drivers seat, we made the tough decision to sell it.
Happy Trails, Malcolm!  We hope the Honey is everything you wish for in a static home and a home on wheels.

---