Frill Free Homesteading
Not Just For Country Dwellers Any More

There is a lot of great information and a buzz about homesteading out in the country.  But what if you don't live on a farm?  Don't worry, you can still live simply and create your own homesteading experience.

Living simply, with a light hand on the land, reduces your carbon footprint, even in a small suburban yard. 
It's essential both for the environment (reusing, repurposing and recycling help keep precious materials out of the landfill) and for the human (making do, upcycling and scrounging are all good for the soul, and the wallet).
Build your homestead over time, using salvaged and rebuilt things to create what you need. Don't get sucked into the materialism and commercialism of the mainstream.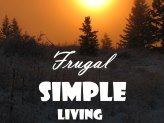 Frugal Simple Living
---
Building a homestead gets your innovative and creative side fired up; there are lots of ways to make life easier, like cooking simple meals over the open fire, or on the woodstove.  You can learn about how to use fire as a tool on your homestead.

Using foods you have right now in the pantry to make delicious, hearty meals will save you having to go to the grocery store as often. Growing your own, in a garden of raised beds, or just a few pots of herbs on your steps, is the ultimate.

Hanging laundry on the washing line saves money too - and the environment.  Plus, you have fresh smelling clothes dried by solar power - there's nothing like the scent of sunshine on your sheets and towels.

You may find that once you start finding alternative ways to live your life, you'll never go back to the rat race.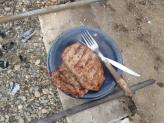 Stoking the Furnace
---
There are also lots of ways to make things do double duty - you can create useful stuff out of cast off junk, or what normally would be thrown away. 
Just because a manufacturer has one thing in mind when they package and sell their products, doesn't mean that's the only way to use them. The packaging itself can be utilized in the garden or the home. Find out more in the Home Tips and Tricks portion of the site.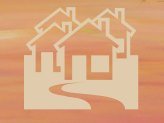 Household Tips and Tricks
---
Why is beauty so satisfying to humans, and what makes us appreciate natural materials, or salvaged treasures, and how to meld those with the other factors so important in a home; low maintenance, sustainable and comfortable?
In your journey towards sustainable living and building, you may come across some unique ways to think about hand built homes.
These are usually designed and constructed by the owner, who may not be trained in any kind of engineering or technical field, just very imaginative and creative.
'Vernacular' design makes a dwelling perfectly adapted to its surroundings.

---
What is most important to you? 
Family and children who can grow up in a supportive and encouraging atmosphere with your example to follow?

A simple and satisfying lifestyle free from the hustle and bustle of our chaotic society?

Or just more control over your environment and surroundings?

The answers to these questions can guide you in your exciting journey of building your very own dwelling; the human spirit yearns for the fulfillment and satisfaction of creating a home; not just a house.
Get some ideas and inspiration with the slideshow - click on the picture;

This website is our way of showing you how we've done it.  There's still  a long way to go, and lots of exploring to do, but we'll share it, warts and all.

---