Secret Ingredients

To Make Your Recipes Special

You can take a common recipe and tweak it to be wholly yours and unique. Some ingredients that you'll add will make or break a meal.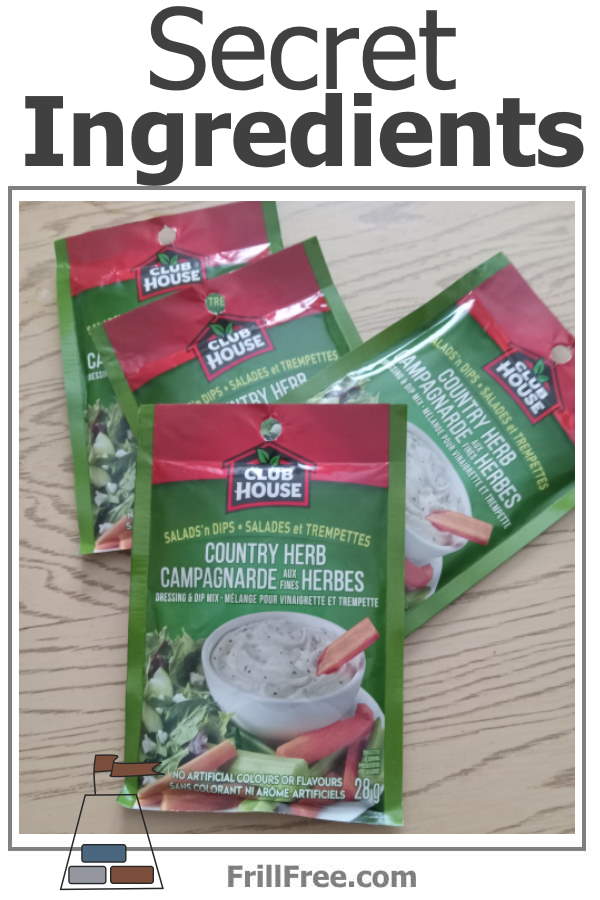 Look for the ingredients to add to make a different flavor in your fridge or pantry right now. There are some that will be simple to put together with just a few basics, like Teriyaki Sauce.

I've been surprised to find that the judicious addition of some secret ingredients make so much difference to a recipe. 
Things like mixed beans in a can, instead of just kidney beans, added to chili. The variations of texture and flavor take the simple comfort food to the next level.

I chuckled when I discovered that others had followed my lead, and used the mixed beans in their own chili at the next pot luck dinner (that's where every invited guest brings something, either an entree, or a side dish, or dessert).

Another addition to chili is finely cut pastrami.  What a difference that makes. Use it in addition to the ground beef you usually use for a really full con carne flavor.

Other secret ingredients are things like a tiny pinch of ground nutmeg in the cheese sauce when I make macaroni and cheese. I also use a small amount of dried mustard to perk it up - not too much! You don't want to add peppery heat, just a bit of liveliness.

Use Clubhouse Country Herb salad dressing mix in almost everything for an added garlicky, creamy flavor. Sprinkle it on cut up potatoes, drizzle with olive oil and bake until browned and tender.

Or mild salsa dowsed over frozen chicken breasts and topped with cheese and baked for a simple parmesan chicken dish.

Being allergic to gluten and cow dairy makes it imperative to find alternate ingredients. 
Goat cheese is acceptable to my digestive system, so I use cream cheese in place of wheat flour roux, in cream sauce situations. The goat cream cheese that I find in the grocery store is a good substitute for thickening.
To add a really cheesy flavor, I've discovered a new favorite; 'nootch' or nutritional yeast. 
This comes in a dried flake or powdered form, found in the bulk department of your local grocery store or at the health food store.  A little goes a long way.  Mix a teaspoon or so with grated cheese to top a casserole, or to add to the melted cheese in macaroni cheese sauce.

A lot of common recipes like meatloaf rely on the addition of certain types of mouthwatering ingredients; Heinz chili sauce, or even tomato ketchup is commonly added. Liptons onion soup mix is also used by many cooks working under a time crunch.
Each one will customize an everyday recipe into something fabulous and noteworthy.

Other things that I keep on hand to splash in for more interesting flavors in my recipes are dill pickle juice (adds zing to cabbage rolls), liquid smoke for barbecue sauce or even gravy, and paprika for goulash, making it even more like something cooked over an open fire.

Keep track of any tweaks you make to a recipe - it's easy to forget what you did the next time the meal comes into rotation.
Some of my favorite recipes are those adapted from collected recipes put together by PTA groups, or the hockey team, or in published books like Best Recipes from the Backs of Bottles Cans and Jars.

---