Building the Walls

Built in sections, raised by hand...

I am a participant in the Amazon Services LLC Associates Program, an affiliate advertising program designed to provide a means for me to earn fees by linking to Amazon.com and affiliated sites. Other links on this site may lead to other affiliates that I'm associated with.
The walls of Pearls Place are built in sections, each large enough to get done quickly, but light enough for three guys to lift without straining.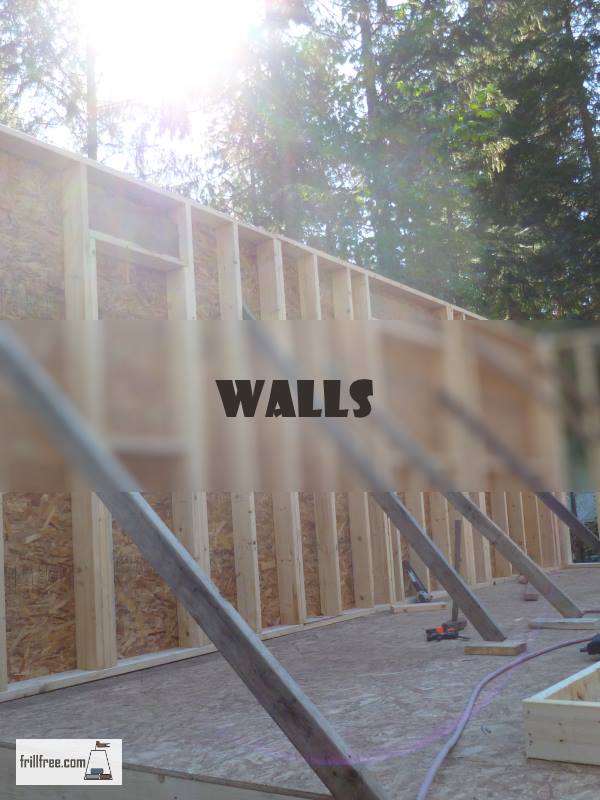 Built out of 2x6 lumber, these could get unwieldy in a hurry; they are put together laid flat, using either a rechargeable drill and screws, or the air nailer which is run by a compressor.
Three people with good carpentry skills is ideal for this job - and someone in charge who can run a measuring tape very accurately.  The potential for the project to go sideways in a hurry is always present; it's also important for everyone to be on their toes and make sure it's all the right way around.
See the pictures for more on building the walls, and standing them up;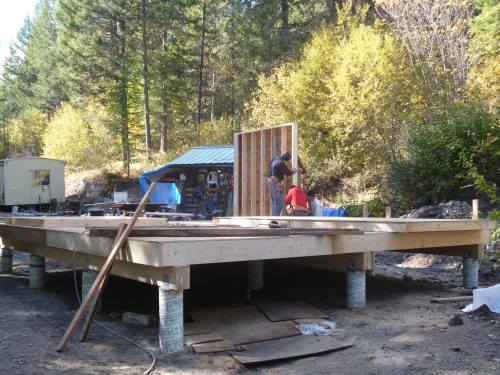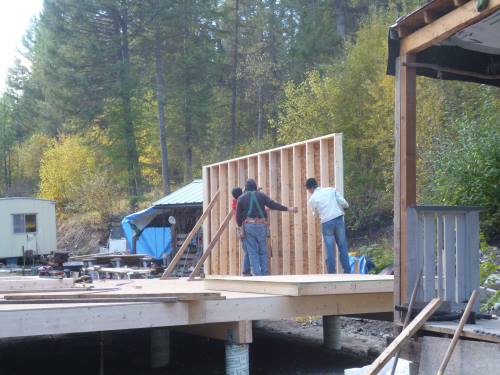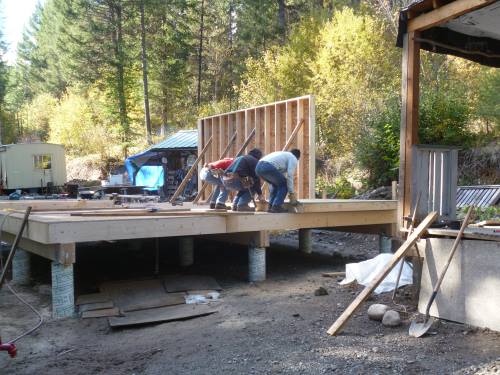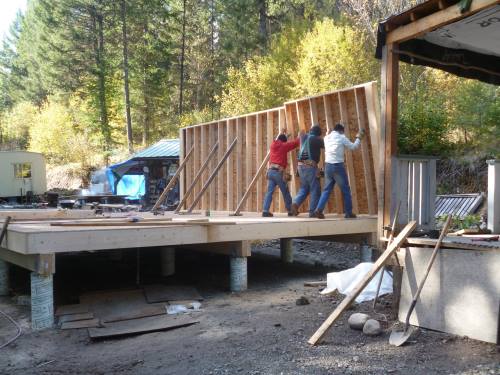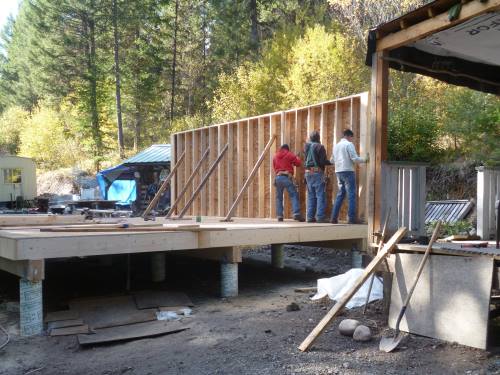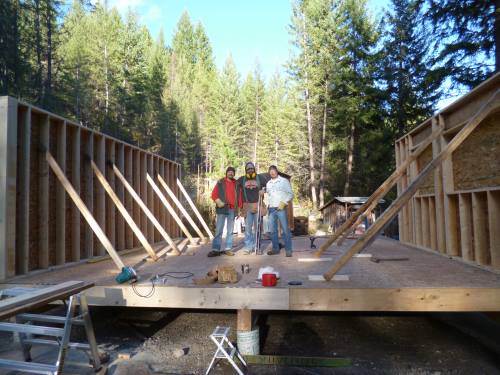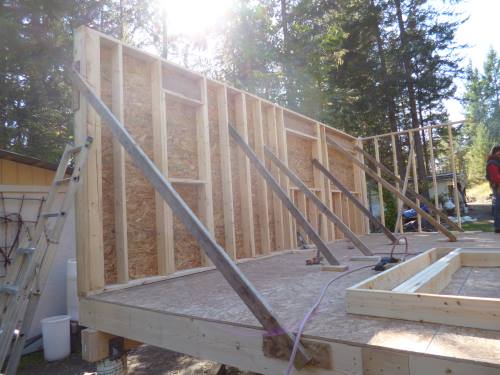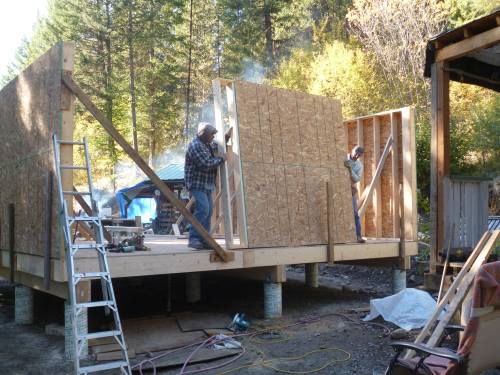 It's quite amazing how well it works and how quickly it will go with a crew that cooperates and seems to read each others minds. 
Knowing what the next step will be without a lot of chatter, Mike, Terry and Rod all got the job done quickly and with a minimum of fuss...see the next stage here; the trusses...

---