Excavation of the Footings

A Crucial Part of the Process for building a sustainable home

A tiny footprint, a light hand on the land and something simple enough for laymen to achieve; the footings on any building are critical to get right.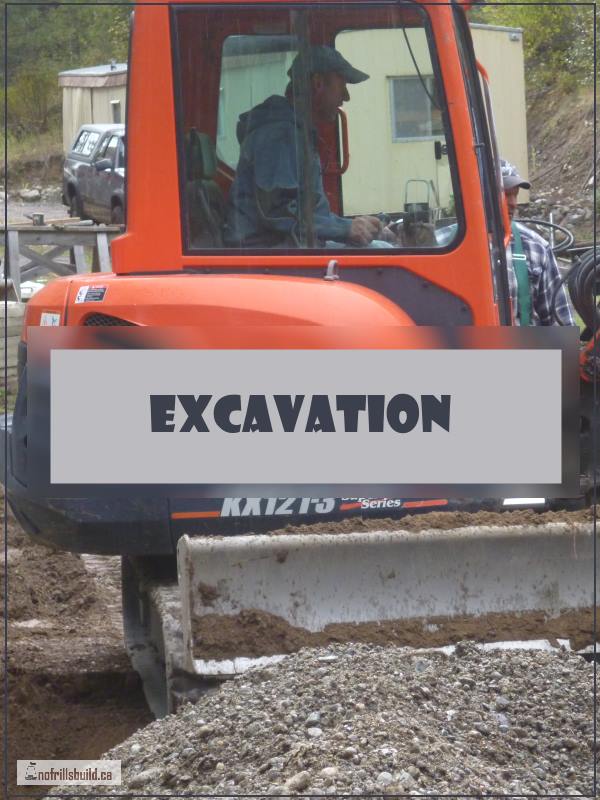 The excavation of the holes for the Big Foots and sonotube footings is a stage where the ground cannot be disturbed; one of the criteria for the building is that the soil must be either in a virgin state, or has to be compacted. 
To avoid having to take one more step to get where we want, we decided that we had to dig each hole individually.
The mini excavator is the perfect tool;
Choosing the right tool for the job makes it all go so much easier; the right operator doesn't hurt either. 
It's not essential for the operator of the machine to have the ability to pick up a single pebble with the thumb on the bucket, but it really helps.

Gentlemen; start the Excavation!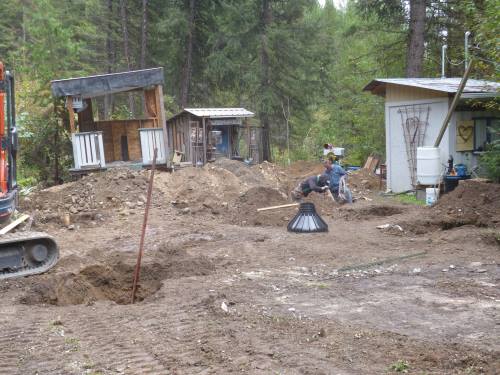 Of course, it would start to rain when the excavating was started...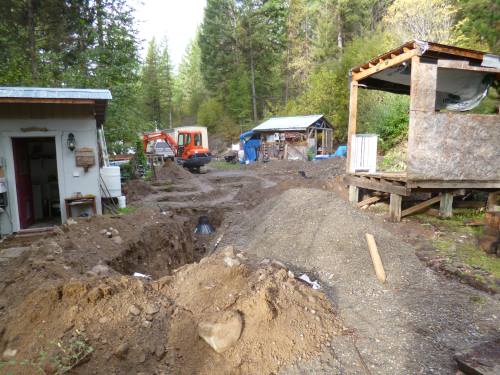 Mountains of mud and carefully piled gravel...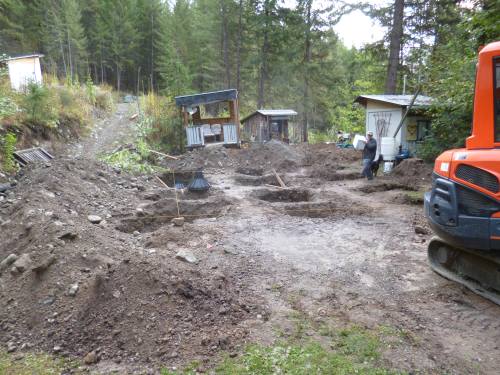 Turn into a carefully orchestrated series of holes, complete with string lines

The next phase is the footings...

---