Yurt Shirt

A Warm Felt Jacket for Cold Days Outdoors

I was in need of a warm sweater-like garment for those cold days outdoors walking the dogs, climbing the mountain behind the house, wildcrafting, or just hanging out beside the fire.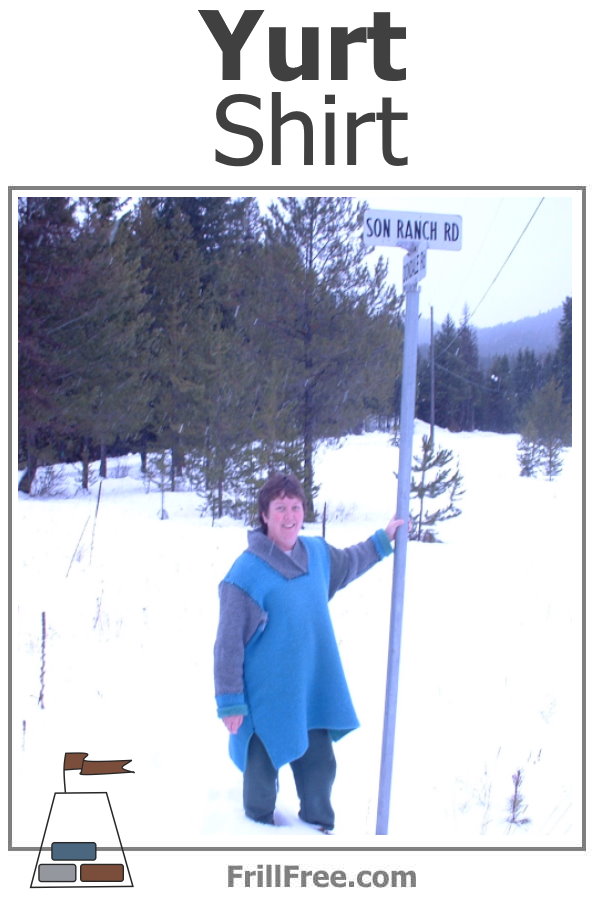 My Mum had sent me a big piece of knitted fabric, felted in the washing machine, so that was the starting point.  I ordered some sleeves and a neck piece to make a shawl collar, and got creative.

Perfect cold weather sweater
I designed the collar to be a wrap over shawl collar, to keep the neck warm.  Being felt, there was no need to serge the edges, so it's all sewed together with blanket stitch.
There is no front closure, it just pulls over the head, so make sure you'll want to wear it for a while.

I wore this for so many years I wore it out!  The seams started coming apart, long before the rest of it. In this picture you can see that the side seam is coming apart, but it served its purpose well. 
Many happy days were made even better by being warm, even while being outside by the fire, essentially winter camping!

---