Site Preparation

Getting it all organized

I am a participant in the Amazon Services LLC Associates Program, an affiliate advertising program designed to provide a means for me to earn fees by linking to Amazon.com and affiliated sites. Other links on this site may lead to other affiliates that I'm associated with.
Starting off with a clean slate is much easier than trying to work around other things going on.  Now that the trailer is moved, there is some preparation to be done.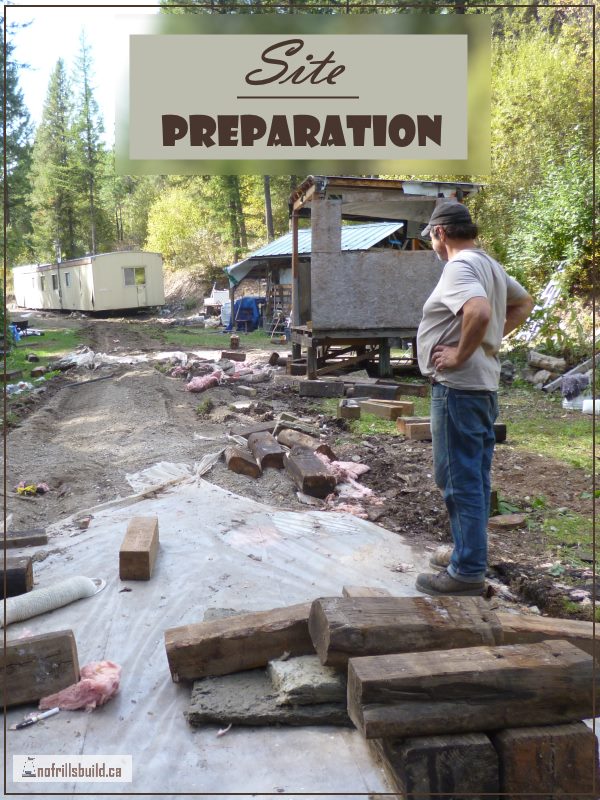 Moving the porch structure, and piling up the gravel that used to be under the trailer is a way to clean up and get ready.  The gravel will be used for other projects; the porch is one of the only dry spots for meals and breaks.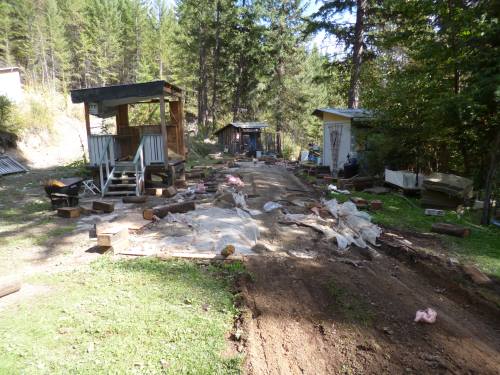 We're not in Kansas any more, Toto...

Mike is wondering where on earth to start...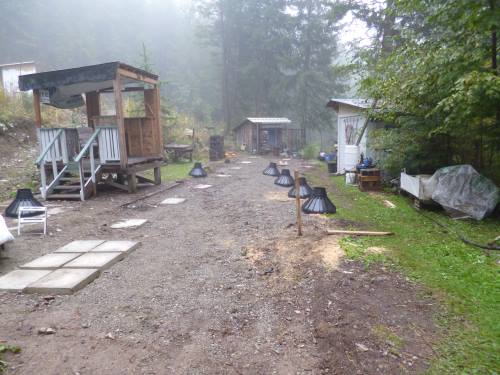 It's a long way from the imagination to the reality at this point...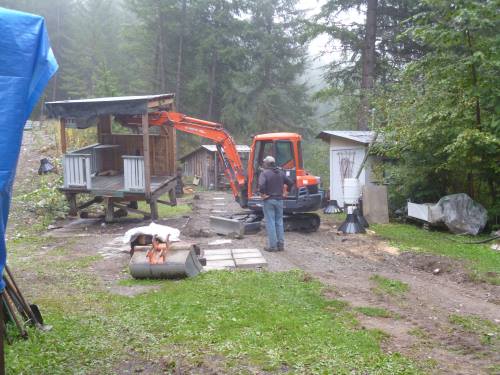 The old porch is really in the way, but good thing we salvaged it for use as a dry spot to eat and take breaks...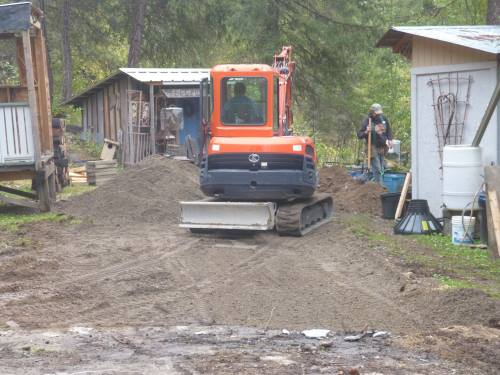 Gravel can come in handy for drainage and a multitude of other uses...

Once the mud dried out a bit, the soil is easy to work with; a mixture of sand and silt, with a few larger nuggets thrown in, laid down by glaciers.
What's the next step? Excavation of the footings...

---