Building Construction Costs
Building Construction Costs

How to squeeze the most out of every dollar (and ignore the screaming)

Building your ecological house without going deep into debt is frustrating and more hard work than you could imagine.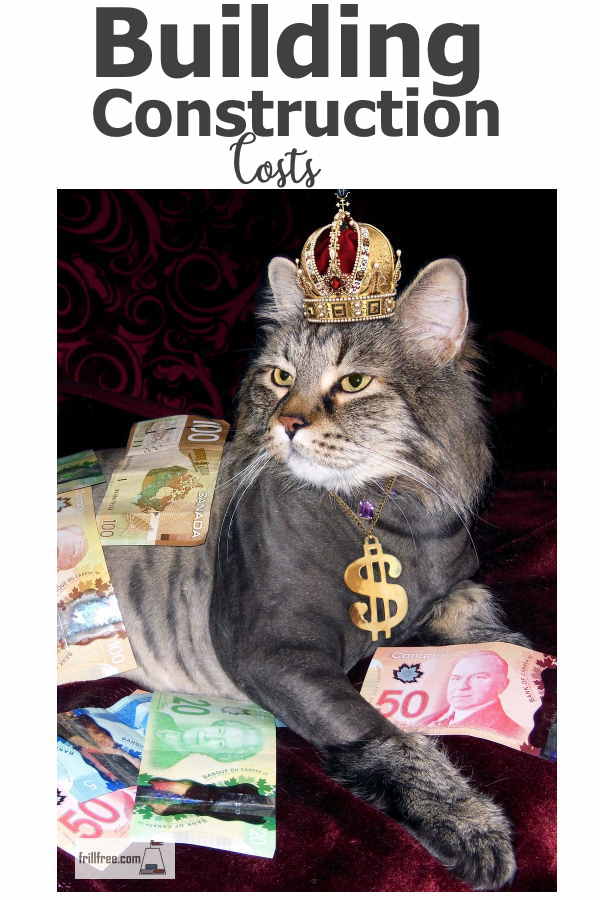 Luckily, there are many innovative ways to stretch your dollars, and keep building construction costs down to a manageable level.
Green building supplies are all around us; using natural materials like wood and stone, especially if they are right on site makes perfect financial sense.  Minimizing your carbon footprint is important, but sometimes locally sourced materials are not necessarily cheaper to purchase.  Then what? 
Only you can make the determination on the trade off between materials that must be trucked long distances, or that require huge inputs to produce, and the option of building with only the materials that don't have a huge carbon footprint. 
Quite often, with some diligent scouting around, some items that you thought were not attainable due to the high cost can be found second hand or even new, but discontinued stock.
For other things, especially windows or doors, stay flexible with your building plan and look for some that were custom ordered by someone, and never picked up.  Sometimes you can get a 50% discount on things like this, especially if they're odd sizes. 
If your plan isn't written in stone, you can adapt it to fit these in - get them on site to make sure the measurements are accurate - only trust your own measurements!

Here's a cost you won't want; make sure that your property is posted as a construction zone.  If it's not, any trespasser who gets hurt can sue for damages, even if it's their own fault.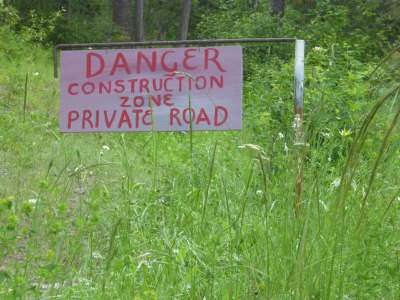 Signage posted at the entrances to the work site stating a danger zone and private property can help keep out trespassers.
Other fixed costs, that you really can't economize on, are things like building permits (yes, you definitely should have one of those!) and insurance, especially if you're being the general contractor and hiring people to do work. 
If your planned building is something that is out of the normal realm, the building inspection process could entail hiring an engineer to approve your plans. 
The price can range from a few hundred dollars to thousands; find someone who is enthusiastic about alternative building, and they may find a way to contribute to this growing trend and cut their fee a bit for you. Generally, they must approve the blueprints, and show that by stamping it with their professional stamp.
Most properly licensed sub trade contractors will have their own insurance; do your due diligence, and make sure.  Nothing is worse than having someone get hurt on the work site, and turn around and sue you.
It also turns out if you are lucky enough to live in British Columbia and want to build your own home that you must apply for (and be accepted into) the Homeowner Protection Office Owner Builder program.  This is in conjunction with the permit that you will apply for from your local regional district, and the permit won't be issued without it.

Keep an open mind, and thoroughly research all the possible ways to save money; you might be surprised at what you can find advertised on Craigslist, or places like your local recycle center. 
Some of these second hand type things need some work; it's wasted effort if you find a ton of great windows, but they all need to be refurbished in some way, and that's just not your thing. 
If you like doing the fiddly fix it kind of stuff, then go for it, but don't grab things just for the free or cheap price, and have to watch them disintegrate because you don't have the dry place to store them, or time to do the work.

With anything, prior planning is crucial; you can either save time, or money, but not usually both.  Plan ahead, and get all your ducks in a row before getting mired in a building project that is just going to suck you down. 
The worst thing is to run out of money with a project half completed. 
You can always finish a building later, as long as the main construction phase is done; I know lots of people who have lived in a construction zone for years while they saved up enough to complete it. 
It's hard to do, and I recommend getting as far as possible before moving in; keep to your budget and plan ahead to set aside enough money for each secondary phase, and keep moving forward. 
A construction project that gets stalled tends to stay that way, and motivation can quickly evaporate without a good plan of action.

Some of the costs associated with building a home;

Engineering of the site if needed, geological survey


Blueprints and design


Building permits


Homeowner Protection Office owner builder application


Septic system - be prepared to pay a lot of money for engineering it if you live in British Columbia



Water system (well, cistern etc. and possibly testing it too)


Land clearing, site preparation


Digging footings to below frost level


Backfilling as needed once construction is completed


Gravel, drainrock and delivery to site


Delivery of other materials, lumber, trusses, beams




Materials;

Footing material, lumber


Insulated forms, if the building is earth sheltered


Drain pipe, Big O, sleeve to prevent clogging


Waterproofing material (tar or other)


Rebar for concrete


Poly for radon barrier in granite bedrock areas


Concrete and pumper truck


Plumbing pipe, pvc, drain pipe, water supply line


Electrical wire, conduit, tec cable if buried


PVC pipe or concrete blocks for passive solar heating in floor


Metal roofing/strapping/insulation
---