Wood Shed Built from Firewood
A Wood Shed Built from Firewood?

Why not?

If you've got lots of firewood, why not make it protect itself?  In many areas, innovative people use the firewood itself to make a protective shed.  Sound impossible?

The beauty of this technique is that you don't need to build anything; just start stacking.  You'll be astonished at some of the incredible ways that people use this method.
The important thing to remember is that the area you're stacking on must be level, and you must make sure that the wood as you're layering it must be secure.  The last thing you want is for the whole thing to collapse - wood is heavy!

Note; all the pictures below were found on the internet, or emailed to me; I have no way of knowing the origin, or if they're copyrighted.  If you see your image on here, please let me know so I can give the correct attribution.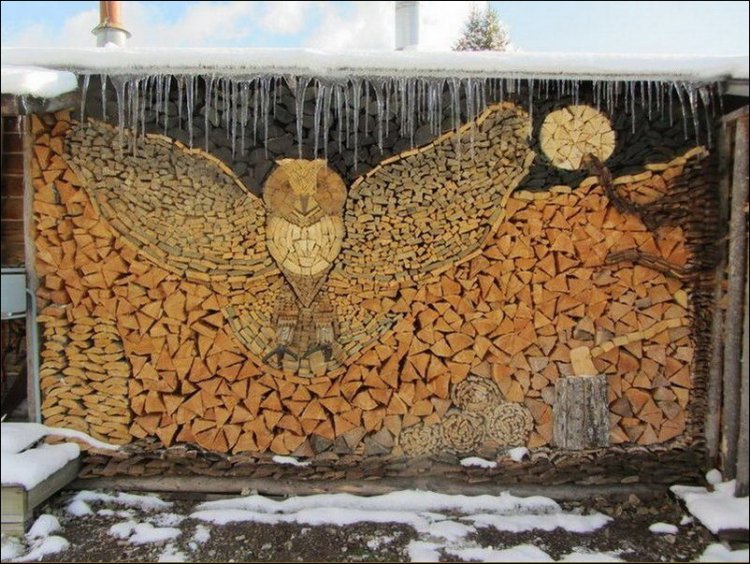 The owl shown here is formed by the use of different colored wood, in various sizes.

An 'oven' made of wood?  Why not?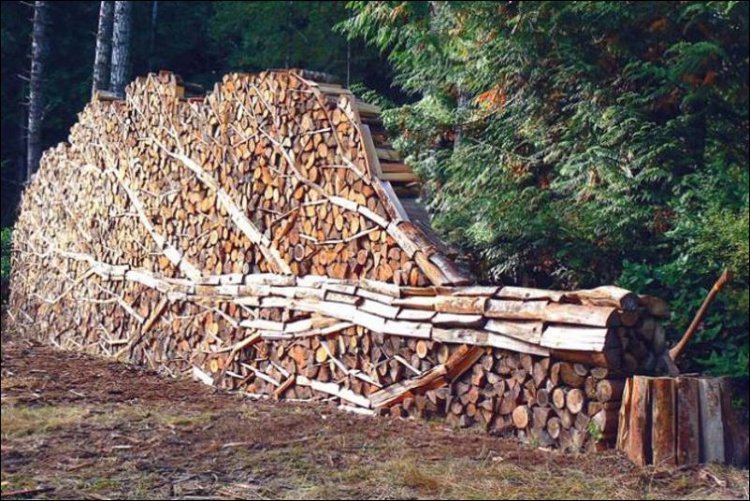 Wood grows on trees, but first the tree has to come down.

Double duty wood stacking - boxes are surrounded by stacked firewood and used for storage.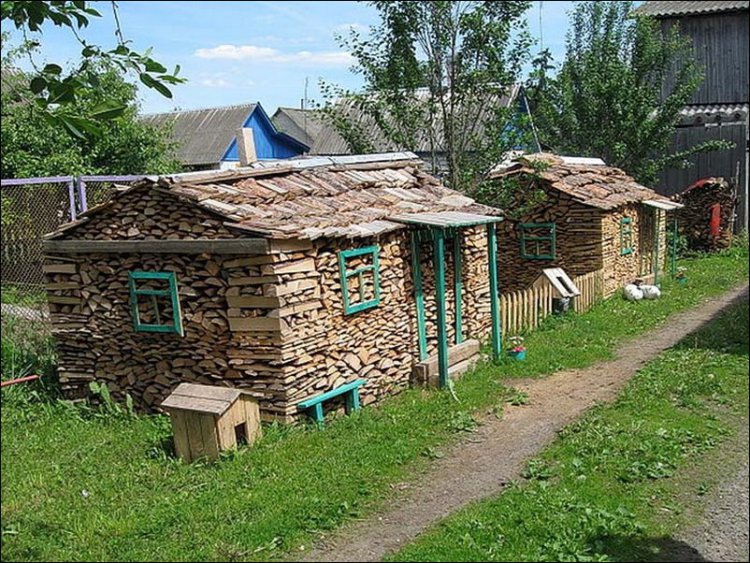 Decorative wood stacking - painted trim and windows make this project extra appealing.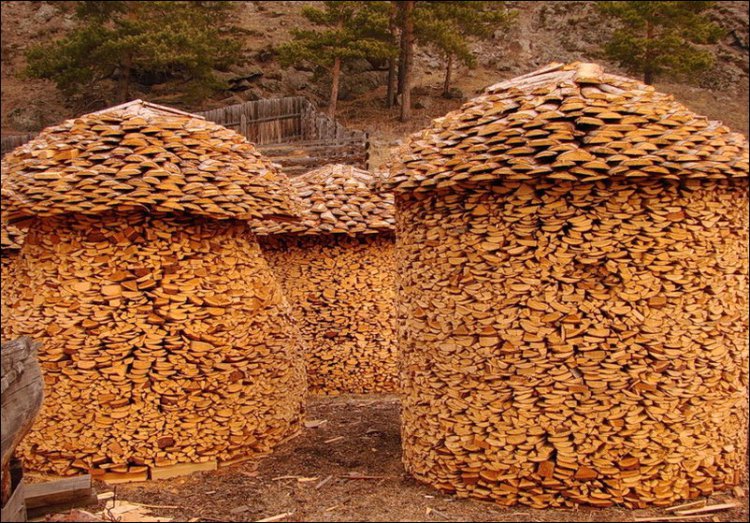 Layered with flat slabs to keep the rain off, these mushroom shaped wood stacks are very textural.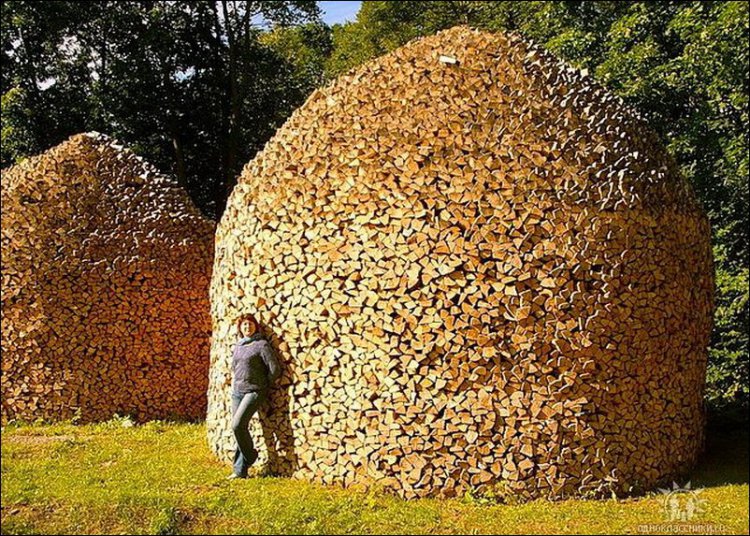 It's important to start off with some kind of foundation, especially if you plan to go high.  Nothing would be more disappointing than to get halfway up a huge pile only to have it fall down.

So which is your favorite?  It's so inspiring to see how imaginative some people are.  Start with a bunch of firewood, and see where it takes you.

Check out some more intriguing wood sheds on Pinterest:

---