The Tallyman Shack

Recycling and Salvaging Building Materials

I am a participant in the Amazon Services LLC Associates Program, an affiliate advertising program designed to provide a means for me to earn fees by linking to Amazon.com and affiliated sites. Other links on this site may lead to other affiliates that I'm associated with.
When someone offers you a building for a loony, take it.  Sometimes it can be a bit of work to transport it, but there are always deals to be made.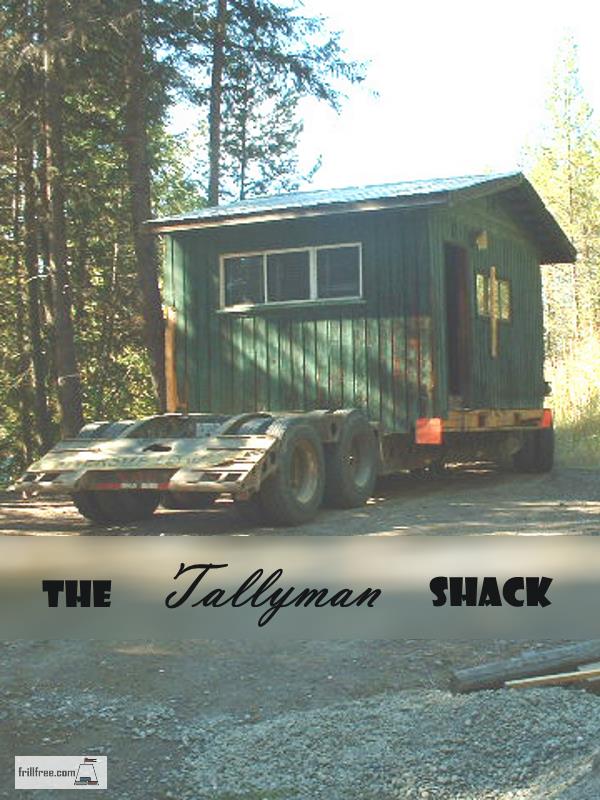 The Tallyman Shack is where the scalers and those that keep track of the timbers entering and leaving the log yard have their office - with progress, comes change, the the days of the Tallyman Shack were over.
Buildings that have a specific purpose are hard to reuse sometimes, but the salvage inside them can be priceless.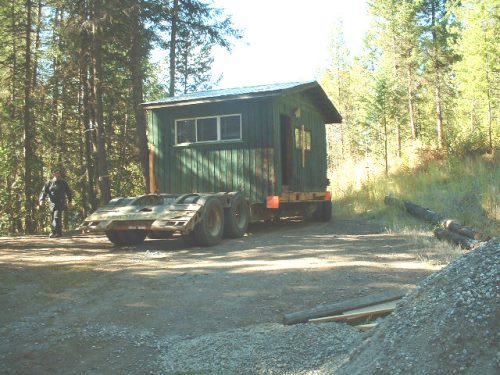 We were ready, and luckily so were the friends that showed up to help unload the Tallyman Shack from the low bed trailer.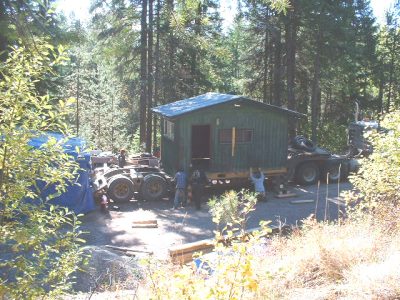 Blocks are layered one by one to raise the shack high enough to pull the trailer out from beneath it...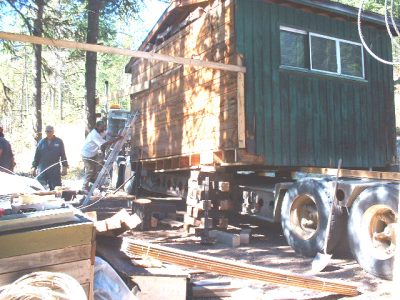 Then it's time to take a break and decide on the next step.

As with all jobs that entail heavy, unstable loads, it's important for everyone to be on the same page; safety meetings to discuss the pros and cons of the job are important.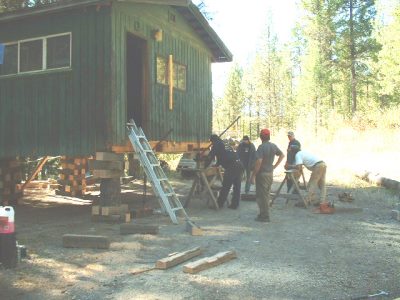 Our eternal thanks to Ronnie Hancock, the expert driver who backed down the road and into the driveway after a fairly harrowing journey 20 kilometers from Grand Forks on the highway. 
Ronnie, if you're looking down on us, you'll be thrilled to know how many buildings we've constructed with the salvage from this project.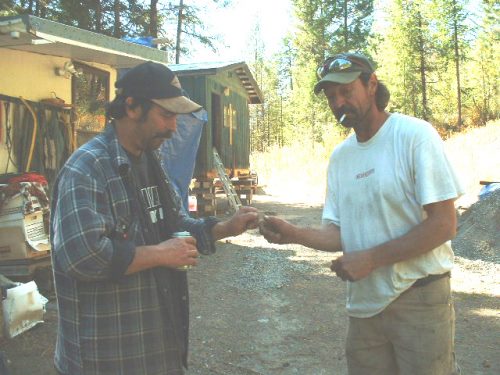 ---

See more funky buildings and projects on the portfolio...