Stove Board Upgrade

My Tiny Tweak

I am a participant in the Amazon Services LLC Associates Program, an affiliate advertising program designed to provide a means for me to earn fees by linking to Amazon.com and affiliated sites. Other links on this site may lead to other affiliates that I'm associated with.
One of the requirements when you get your wood stove inspected is that it has to sit on a stove mat or stove board to prevent any ashes or coals from going on the (combustible) floor below.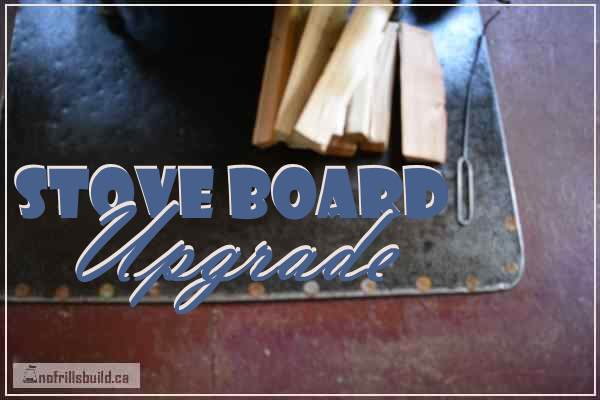 So we dutifully paid for a stove board, which is just a metal covered insulated thing that is really quite ugly.  Over the two winter seasons since it was installed, it now has started to curl up at the front corners, which is even uglier, and also a tripping hazard.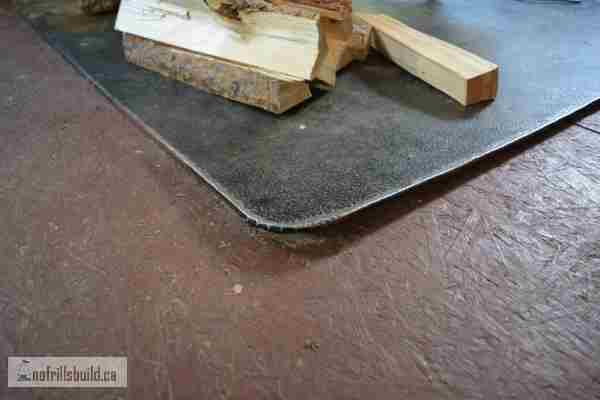 I pondered for a long time on how to fix this thing.  I thought of bolts going through into the joist underneath.  Or screws.  Then after further discussion, I was informed that it could be screwed into the OSB flooring, no problem.  So this plan was born.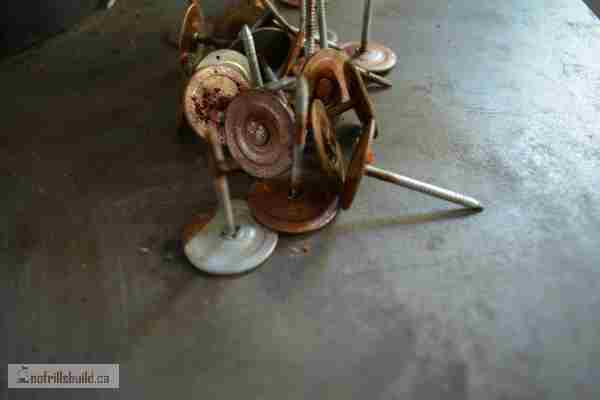 In the greenhouse, among lots of other bits and pieces that I've hoarded, I came across these giant ring nails.  I think they're meant to hold wrap onto the side of the house, or maybe for a tarp so the nail doesn't just pull through.  Perfect!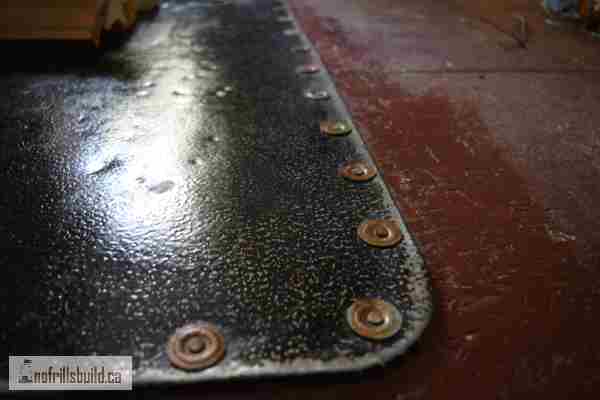 I like rusty things, so a dip into some pickling vinegar was in order.  Predrilling the holes where they'll go into the stove board is next, then nailing them in to the floor.

That wasn't so hard, now was it?
There are certain guidelines to the size of stove board you'll need - contact a qualified WETT inspector to be sure you get the correct one to fit your wood stove.

Need Your Own Stove Board?  Here are some choices from Amazon;

---