Mudroom Ideas

The Dream of a Mudroom is Coming True

I am a participant in the Amazon Services LLC Associates Program, an affiliate advertising program designed to provide a means for me to earn fees by linking to Amazon.com and affiliated sites. Other links on this site may lead to other affiliates that I'm associated with.
I've dreamed of a mudroom for years.  I've never had a good place to hang coats, put boots to dry, or use for storing the broom and the vacuum.  Now it's finally happening!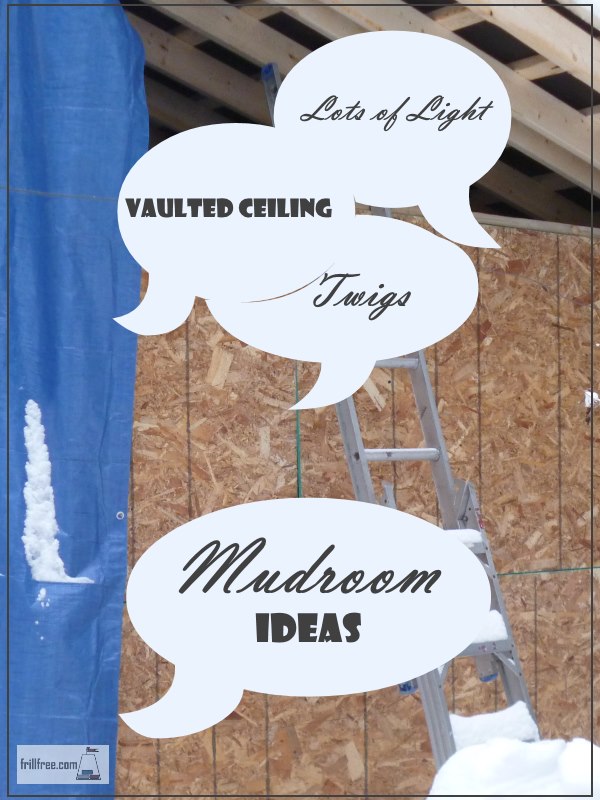 The mudroom we've built is added on to the main house. It's got its own foundation, built in the same way as the house, on piers.  The floor is also constructed in a similar way, and insulated with R36 insulation.

Two windows and a vaulted ceiling later, it's ready to fill with shelves, cupboards and all the other necessary things to make it a functional room. I envision it highlighted with rustic appeal, some wood, plants and a tile floor. 
The floor may have to wait, for now it will be painted, but for the walls and ceiling, I've got just the thing; some tongue and groove siding that I salvaged from the local lumber mill - they wanted to burn it!

It's easy to get into an argument about how it should look, and function.  This is a time for compromise, but not too much!

Other ideas that have occurred to me are to use twigs for hooks, and curtain rods over the huge windows.  A light of some kind too - maybe the old green swag lamp would work here.

I've collected a few ideas for my mudroom on this Pinterest board;

---