Juice Bottle Scoop

An Easy Measuring Scoop - Grab that Trash

I am a participant in the Amazon Services LLC Associates Program, an affiliate advertising program designed to provide a means for me to earn fees by linking to Amazon.com and affiliated sites. Other links on this site may lead to other affiliates that I'm associated with.
There are lots of ways to reduce and reuse an old item and this is one of the best; a measuring scoop, complete with handle.  I make these from juice or detergent bottles, or any other type of container for that matter. 
This one is particularly easy, with only one cut to make, chopping the bottom of the bottle off. 
Sometimes, the lid will need to be filled with latex caulking to prevent it plugging up with your dry material, or be like me and just stick a piece of newspaper in it. Most juice bottles have a lid that can just be screwed on super tight.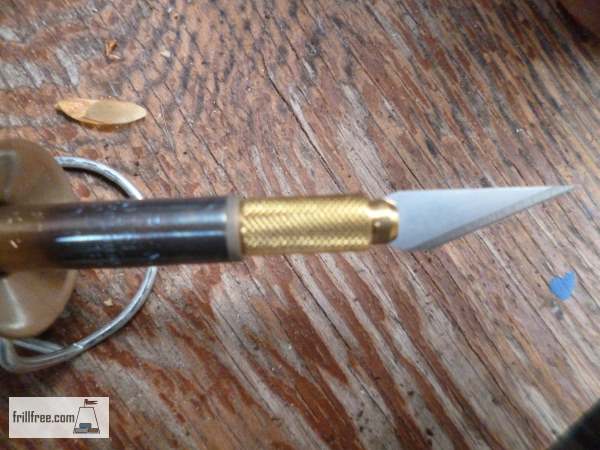 So, washing the container is the first thing to do; you'll need to do this several times.  Leave the bottle upside down to drain out so it doesn't splash in your face when you cut it.
Use an Exacto knife to make the first cut; always cut away from yourself, and make sure you have control of the blade.  Once you have a cut about two inches long, switch over to scissors and cut all the way around the base of the bottle.  Discard the part you cut off in the recycle bin.  And Voila; a scoop. 
I have a cool woodburning tool that came with several different ends.  One of them is a knife blade which works perfectly to not only cut the plastic, but it seals it too, and makes it stronger.

I keep one of these simple scoops in the soil bin, one for making hypertufa or concrete and several others for various uses in the greenhouse. You can make one for bailing out your boat, in the cat litter bag, or a million other things. 
Keep in mind that this type of plastic is not UV resistant, and tends to break down and become brittle with age and exposure to sunlight.  Put it in the recycle bin and make another one!

---