How to Grow Lettuce
Early Spring Greens to Combat the Cravings
Lettuce is one of the easiest and quickest greens to grow; they have minimal requirements, and if grown as micro greens or mesclun, mixed with beet tops, mustard greens and other fast growing young greens they are ready in mere weeks, a boon when you're craving those early spring salads.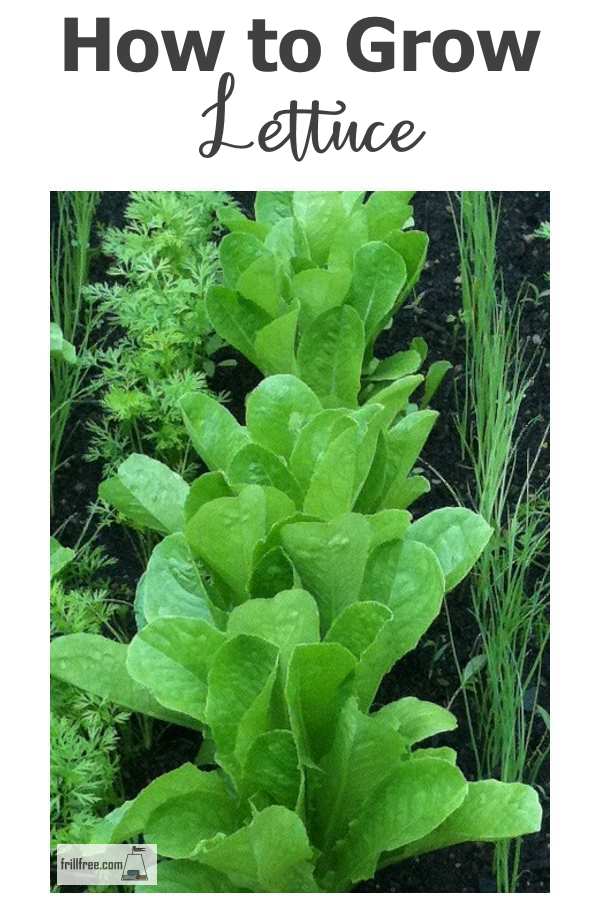 Grown alone, in tubs or containers, or in garden beds, it's important to sow thinly into porous and moisture retentive soil.
Rapid growth with copious amounts of water is essential for that buttery soft texture.
Early and frequent sowings of most types of lettuce is better than one single sowing, which results in over sized heads and tough, bitter flavor.  Sprinkle a few seeds in any empty spot vacated by a previous crop of peas, early potatoes or spring onions.
Direct sowing is fine; these are reliable and easy to grow vegetables in most cases.  Although they can be sown in early March indoors, they tend to be spindly and weak, so there is no advantage over directly sprinkling the seeds in the garden.
Leaf lettuce, romaine and butter lettuce are all quite happy to be sown a little thicker; cut them once they reach edible size in patches, leaving some to continue growing.
With more room between the plants and less competition, the survivors will be healthy and happy.
The roots and bases of the ones you eat first will protect the soil and prevent it from splashing up onto the remaining ones.
Use only well aged compost, and don't apply manure in any form to the soil around lettuce to avoid contamination with E. coli, a bacteria that can cause intestinal distress.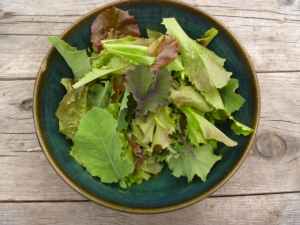 Growing tender mesclun greens - wash well in cool water and pat dry with a towel
Head lettuce is a different kind of lettuce that forms baseball to soccer ball sized heads.  This type of lettuce is not as nutritious as leaf lettuce, as it is formed mainly of water with very small amounts of vitamins and minerals. 
These require a longer growing season, and also protection from weather such as hail, pests like aphids and larger creatures like chipmunks, squirrels and rabbits.  For this reason, they are best grown in a greenhouse setting, where there is less chance of damage.
I don't recommend using mulch, except for possibly some kind of chopped straw or leaves.  Grass clippings in particular tend to splash up and stick to the leaves, and are impossible to get off. 
Cover your last crop of the year with a hoop house or frame and enjoy fresh lettuce into September. 
Cooler temperatures and dwindling daylight hours produce luscious tender crops of lettuce; unfortunately, there is no way of storing them over the winter so enjoy them fresh, and dream of a new spring crop to come.
---