Homestead Christmas

Rustic and Country, Merry and Bright

Christmas on the homestead, especially if it's out in the country, is the epitome of rustic.  Make your homestead ready for the season, but simply and country. No materialistic consumerism here!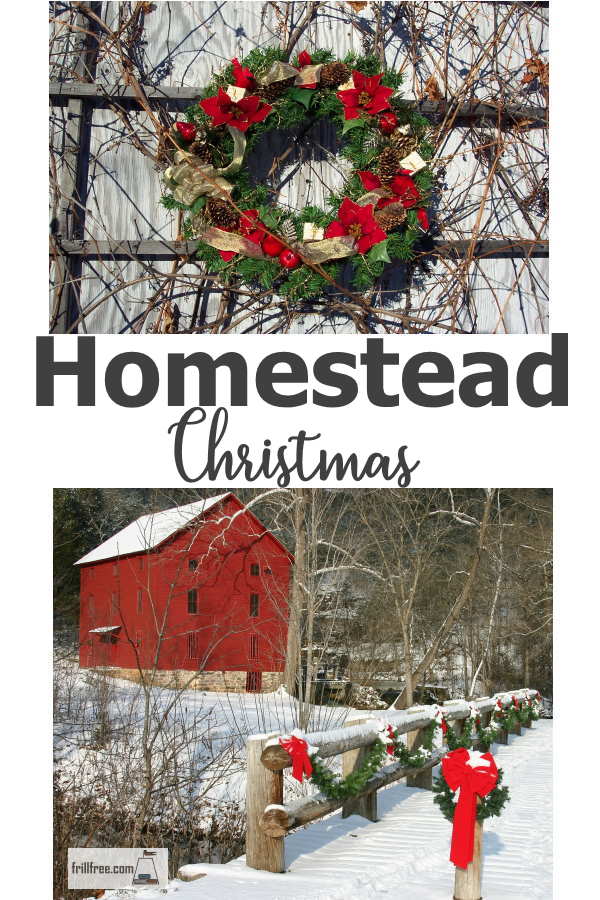 The feeling you get by just looking outside the window of your homestead is poignant and nostalgic. 
There's nothing like an old cabin, complete with snow capped roof to give you that emotional hit; what was Christmas like for the original inhabitants?  Probably quite simple and meaningful, not like today with all the plastic, mall shoppers and the incessant clamor of the inevitable music.
The pioneers living in the log cabins of the old west would have marked the day with simple cheer, common items decorated with ribbons cut from old plaid shirts, a twiggy wreath, and as much food as they could glean from their larder, to share with friends and family.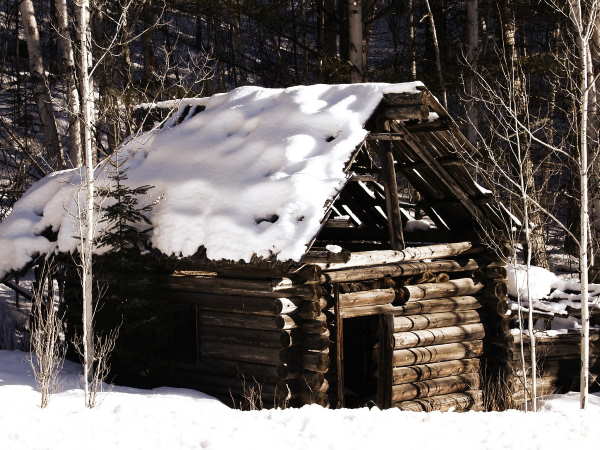 The materials you need are right outside the door; pine cones or other natural twigs, seeds or conifer branches, or just inside the pantry; popcorn and dried fruit. 
Nothing says welcome to the birds like a string of popcorn and dried berries garlanding the trees in your garden.

Your mantel is prime real estate - Hand carved and painted decorations combined with natural materials make a great seasonal display.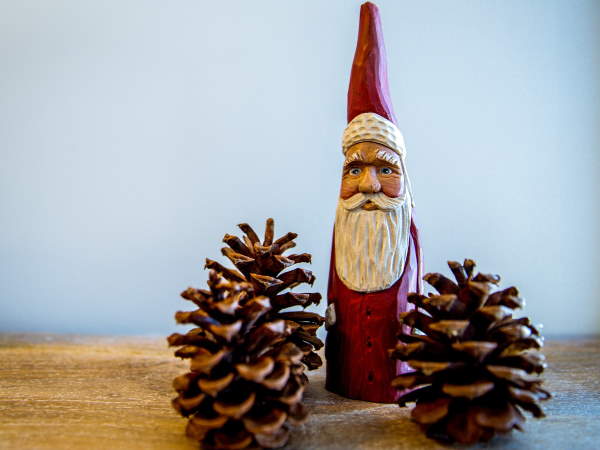 Rolled balls of fabric, real or even just a StyrofoamTM ball with the fabric pinned onto it, make super baubles for your tree, or in a bowl or basket to decorate the dinner table.
Other favorite motifs are simple tree shapes, either three dimensional, like cones decorated with dried moss, or flat, such as the shape of a tree outlined with glued on rhinestones, twigs, costume jewelry, or any other small item.

No matter how your homestead looks this season, you'll have fun with it.

---