Frill Free Zone Newsletter June 15 2021
Frill Free Zone Newsletter

June 15 2021

Welcome to the Frill Free Zone.  Here's what's up this month;

This little Almey crabapple tree has flowered reliably - until last year.  For some reason, it didn't have one single flower on it.  It's made up for it this year, and it's covered in fragrant bright pink blossoms.
I'm not sure why it didn't bloom last year, some things are a puzzle even for a Certified Horticulturist, but I've notice the activity of a pair of Red Naped Sapsuckers on this tree and others in the area.  Could that be it?  It's a mystery.

---
The chipmunks are busy chirping, and the old dog now is so deaf and blind that he's no threat to them any more.  I'm sure in the past he got a lot of them, if they were close to the house.

Old dogs are a mixed blessing.  They can't hear you when you call, and they sleep all the time they have left, but they're so sweet.
When he could hear he really enjoyed the healing music that is on the 528 Hertz bandwidth.

---
This year I've been quite lax in the planting department.  I've planted several flats of Sempervivum, rescuing them from the rock wall along the driveway which is threatening to become over run with weeds.

For now, they are on the roof of the little garage where I park my walker and the lawn chair.  Eventually they may find a spot in a garden somewhere, but for the time being I can enjoy them every time I come outside into the garden.

I also planted several hanging baskets and other containers, to provide colour and food for pollinators.  Find out which flowers are best for vegetable gardens.

---
I may be looking at getting a new puppy, but the ideal time for me would be in the early spring of 2022.  There are so many options; golden doodles, Irish doodles (cross of poodle and Irish Setter) and straight poodle.  Hmm.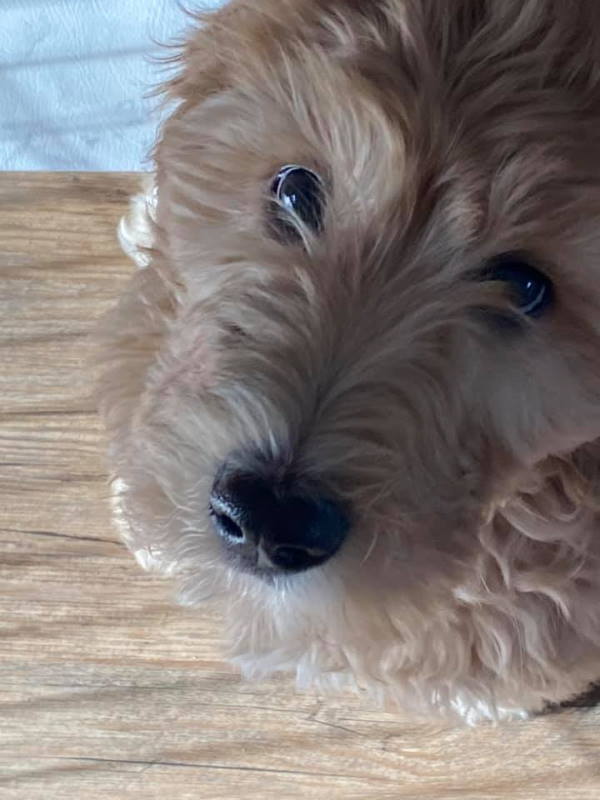 ---