Forever Permaculture Farm
Forever Permaculture Farm

A New Way of Farming
I spotted this listing, and at first, didn't think much of it.  But then, I got a vision of WWOOFers working on the farm to build it back up to production, planting trees and making hugelkultur beds, weeding, planting seeds in the attached greenhouse, and many more farming tasks.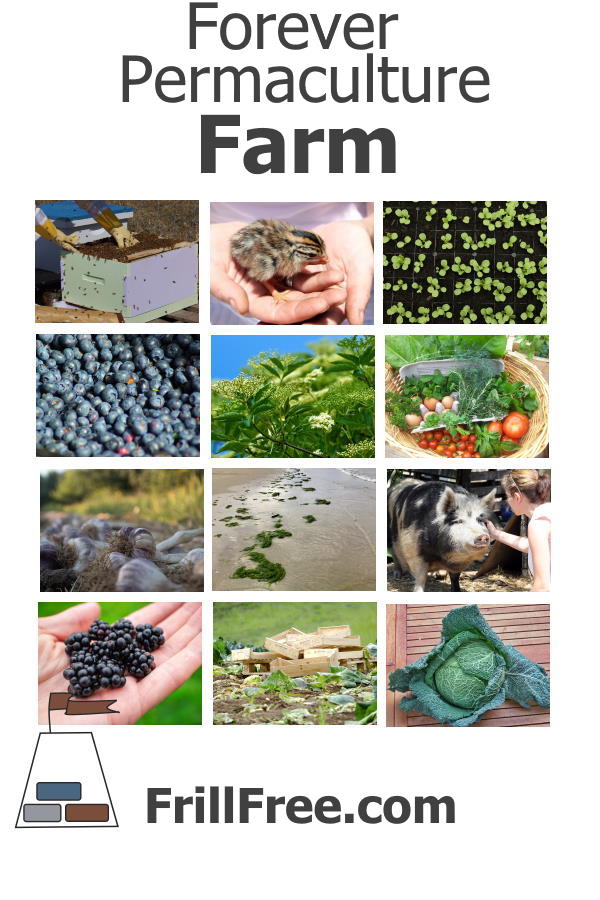 MLS® #202103114 This tiny home or cottage sits on 43.89 acres, with approx. 5 acres cleared and the rest wooded/treed.

Also included with this parcel is a 9.84 acre lot across the road, for a total of 53.73 acres.

Home will require some TLC/finishing work, but the bones are good.

Updates in the last few years include: heat pump-for efficient heating & cooling, stainless steel flue and piping for a woodstove (not included), drilled well (2010), septic is approx. 20 yrs old (location is unknown and will not be verified by sellers), basement has been spray foamed, newer hot water tank.

Minutes to Lake Pleasant Park & Boat Launch.

If peace & tranquility are what you're looking for this is the spot! Property is being sold "as is, where is" as seller's have not lived in the home. Immediate closing possible. (id:24493)

In a conversation with the realtor, there were a few other points, such as the non-existence of a barn, which shows on the Google Earth view, but has subsequently been demolished.

The ideas just keep coming; I would build a few little self contained cottages to house the Woofers, or other guests.  They could have a bathroom, but no kitchen.  They would be small, maybe 250 square feet, one floor, with a porch to sit on and have coffee.
They would be within easy reach of the main house, so the Wifi would reach.

The other things the WWOOFers would tackle would be fencing, mowing and keeping the woods in shape by pruning and thinning, and even constructing trellises and other plant supports out of the materials.
They would be tasked with planting willow plantations for biofuel and crafts, including basket making and hurdles for fencing. 
One or more of the WWOOFers would be assigned as a cook or chef on rotation, using the homegrown organic produce from the gardens.

List of Potential Projects

Worm farm – needs a loafing shed or barn
fencing for sheep, goats, alpaca, chickens, miniature horses
ponds for fish, weeds
sugar bush – maple trees to tap for maple sugar
composting – leaves from maple trees, sawdust, woodchips, greenmanure / cover crops, seaweed and pond weed
additions to house (kitchen, bedroom, conservatory), covered porch, mudroom
sheds, chicken house, two cottages, greenhouse, shop, root cellar
willows for basket making, trellises, hurdles
evergreen shelterbelt
potager garden
hugelkultur beds for fruit bushes
apple and pear orchard
pollinator garden
And many others.

---