Custom Search
The Circle of Thyme Chapel of St. Francis of Assisi

A Rustic and Twiggy Garden Structure

I am a participant in the Amazon Services LLC Associates Program, an affiliate advertising program designed to provide a means for me to earn fees by linking to Amazon.com and affiliated sites. Other links on this site may lead to other affiliates that I'm associated with.
Building rustic garden structures out of twigs is a lot of fun; although short lived, the process of constructing a gazebo out of branches is a great weekend project.

We started this twiggy gazebo after deciding that we wouldn't build a woodshed, after pouring the footings for one.  That's just the way we roll...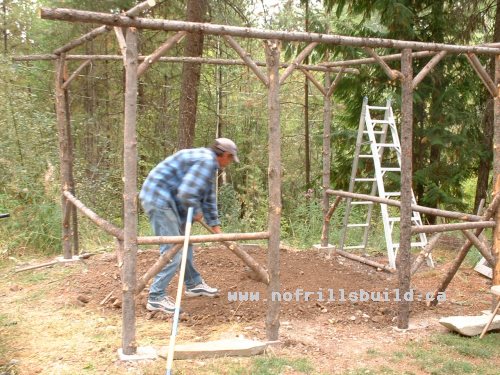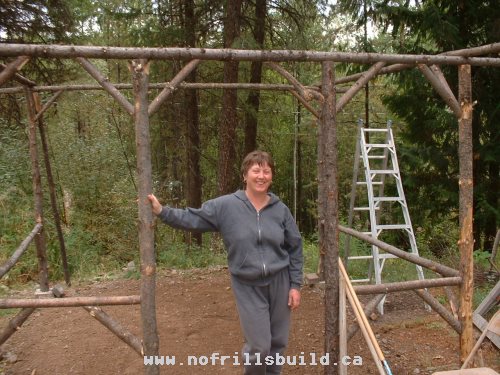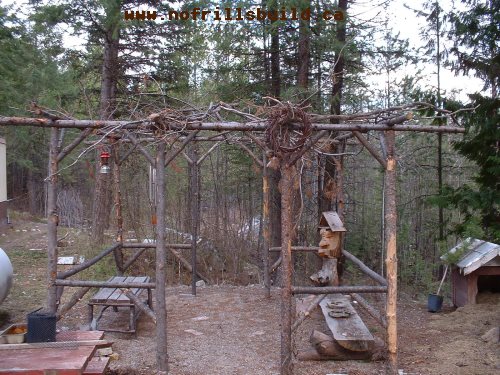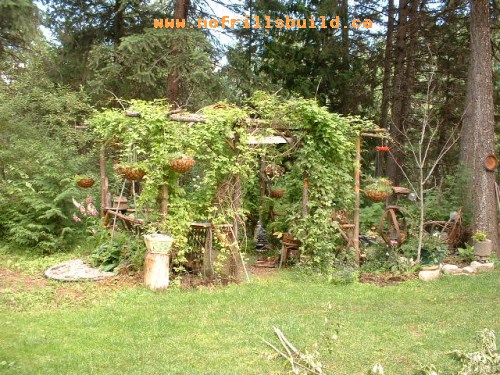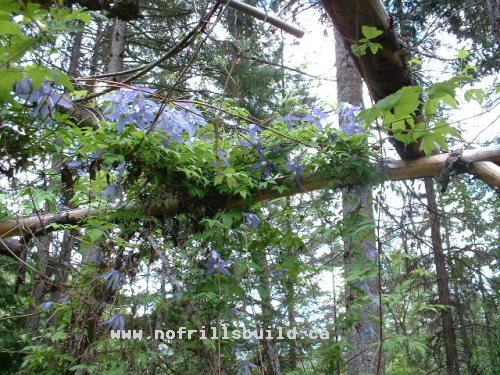 We had a lot of fun building the Chapel, and used it as a backdrop for many family pictures, and as a peaceful stop along the garden tour. 
Sadly, the snows of the winter of 2012 were too much for the sticks on the top, and it succumbed to gravity. 
One day, there will be a new replacement; for now, it's got the diy patio pavers that we built another time; that's a whole other story...

Update: there is now a replacement gazebo, built with poles and much heavier timbers to hold the weight of the snow.  See more about it here.

---