Camp Rocking H

A Holiday Haven
Still another prospect in a long line of projects - this one is the epitome of green building - taking an old building that started life as a workshop and transforming it into a home.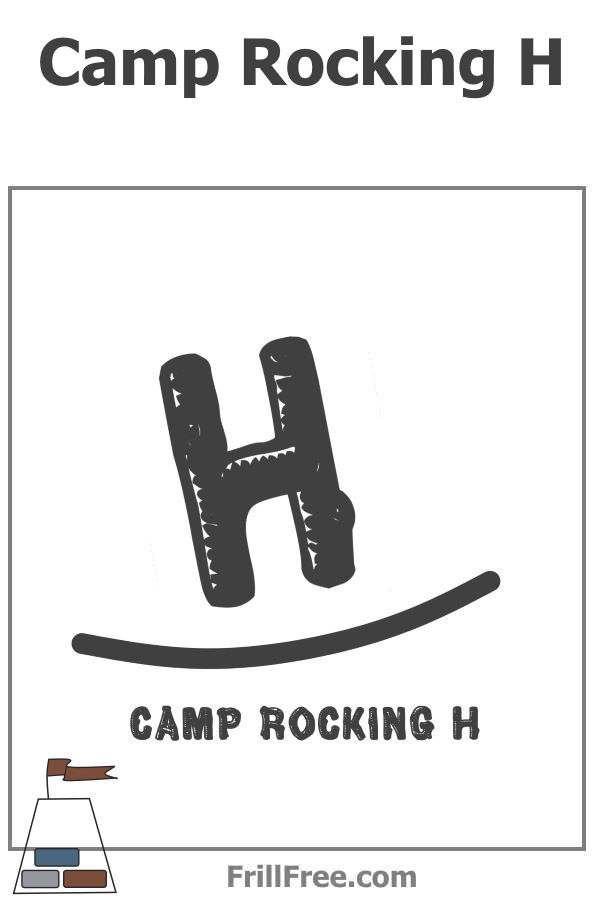 This property is just over 3 acres, surrounded by woodland, and near a rail to trail recreation area, and bounded on one side by the beautiful river that extends to the sea.

Nearby, there are neighbors, but none within eyesight or ear shot.  This to me is the perfect place to have a tranquil holiday spot, or permanent dwelling.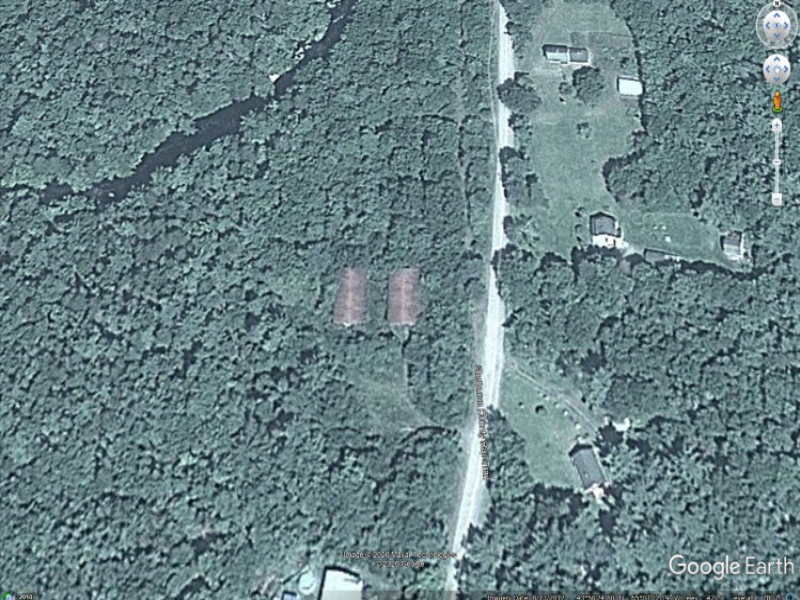 Camp Rocking H, satellite view
There are two buildings, each 64x32', and set next to one another with a space in between. Originally, these were built as a seaweed plant - presumably for making fertilizer from the seaweed.

My minds eye envisions this as a house in one building, with a shop and RV parking in the other, and a walkway / woodshed between them tying them together. A courtyard garden would complete the compound, leaving the large fenced area for use as a garden, pond and park like setting to relax in.
The sheltered area between the buildings is about 25' wide, perfect for a potager or kitchen garden, clothes drying area, and an outside kitchen.  It would be paved, to make it easy for little kids to ride their tricycles or little trucks, and it would be fenced on the one end that doesn't have the woodshed on.
The area would be safe for little ones and dogs, as well as to keep out unwanted visitors.
The beauty of this set up is that they are close together (no commute)  yet separate enough to keep the mess in one area.  There is power already onsite, but everything else will have to be installed.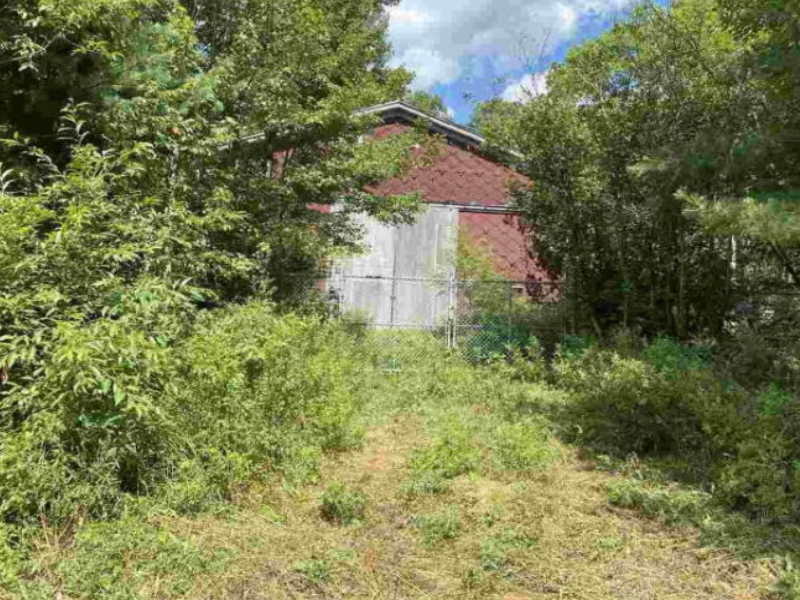 Camp Rocking H - one of two buildings
And just think of the amount of water you could capture off two buildings of this side, with peaked roofs. A cistern at each end could store enough water to keep your vegetable garden satisfied, and provide fire safety and more - even if you didn't harness it for household use.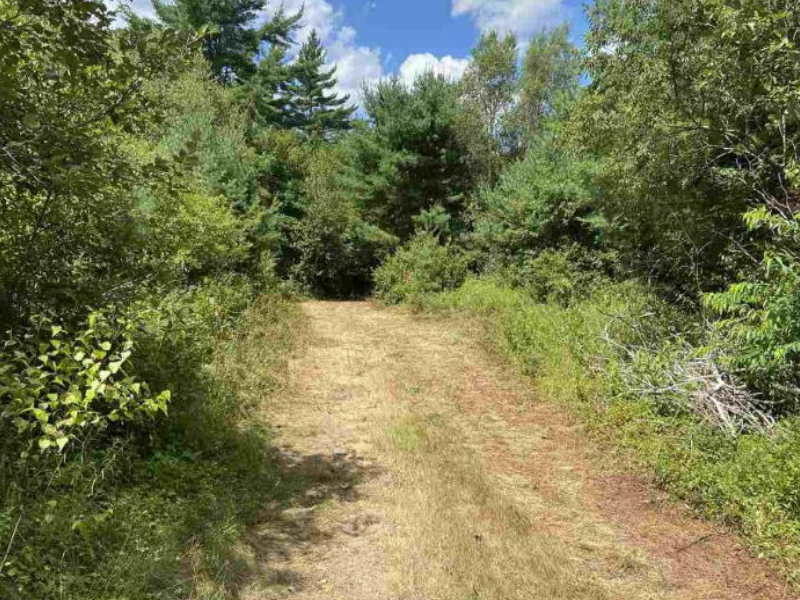 Camp Rocking H trails, for walking or biking
The rest of the property, which is fully fenced with chain link fencing, would have trails for riding bikes or running, and lots of wild areas to enjoy. Some of the trees are deciduous, mostly birch, alder and willow, and there are pine trees to give year round shelter.
There are existing trails, according to the realtor, but no information on what made them.  Ideally, walking trails would be my preference, rather than trail bike, mountain bike or quad trails.  Mostly, I would use them for riding a three wheeled bike on, with or without a dog to jour with.
Selective clearing would give meadow plants a chance to emerge, making light filled glades among the trees. 
Less competition for light for the remaining  trees ensures that they get big and healthy.

Not far off are beaches on the ocean, small towns to explore, and of course, the rail trails heading off in multiple directions.

---