Alternative Building Books
Alternative Building Books
Add these to your library of books about sustainable home design, architecture and natural home building methods

I am a participant in the Amazon Services LLC Associates Program, an affiliate advertising program designed to provide a means for me to earn fees by linking to Amazon.com and affiliated sites. Other links on this site may lead to other affiliates that I'm associated with.
If you're like me, you're always on the look out for more great books about sustainable home design, alternative building methods, natural homes and other related topics.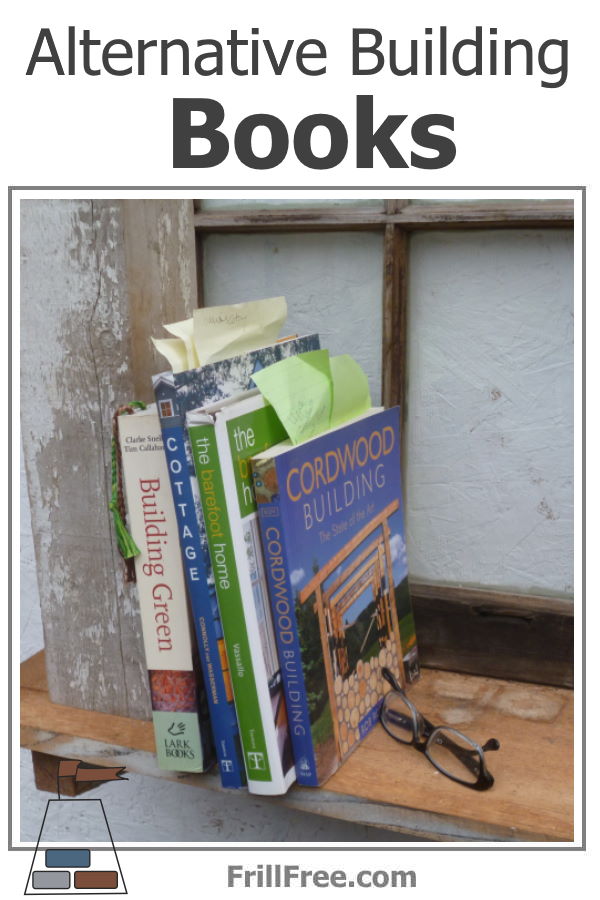 Here are a few books that I've collected over the years, and still find useful today; this timeless and exciting way of building your dwelling never gets old. 
Some of the methods of using timber framing for building long lasting structures, old half forgotten lore about stone masonry, carpentry using salvaged timbers and other natural materials is all there, for the seeking.
Some of these books may be out of print, but well worth searching for in garage sales and auctions.

If you see them, snap them up!  Look in your local library too; depending on the demographic in your area, you could find tattered and dogeared copies that are well loved and always in demand.
The books I recommend to add to your library are often available on Amazon for a song;

And that's just a few of the books I've found intriguing and/or useful in designing and building my tiny house. 
If you have a good local library, get them on loan to see if they're something you would like in your library, then buy them from Amazon using the links above.
There are many more, as I found when putting together this page.  The hard part is narrowing down the choices.

---