The next phase of our planned move across the country has started. We now have Lilibet to renovate, and then drive across Canada to our new home on the east coast, as well as Joan of Ark, a 1983 camper van which will be movable storage. Both of these wheeled projects are low milage, well maintained, and hopefully reliable. More on that as time allows.
April 15 2023
Lilibet is a vintage 1995 motorhome, with all that we need for comfort, even though she's only 19' long. Joan is around the same length, with less amenities, but also in good shape for her age, and with lots of potential.

I can see going to the beach in her, with dogs, then getting back to her waiting in the parking lot, lighting the tiny wood stove, and making tea while the dogs dry off.

What she lacks in height, she makes up for in atmosphere, with a wood paneled roof, room for a 12 volt fridge, and a composting toilet, with a dinette that turns into a bed as well as another bunk which doubles as a couch. Of them both, I think Joan could be the most fun.
---
If you would like me to answer your questions about homesteading or other topics you're interested in, reply to this email, use the contact form, or fill out the survey on the bottom of every page of the website.
---
Visit the Homesteading Blog for all new and updated pages.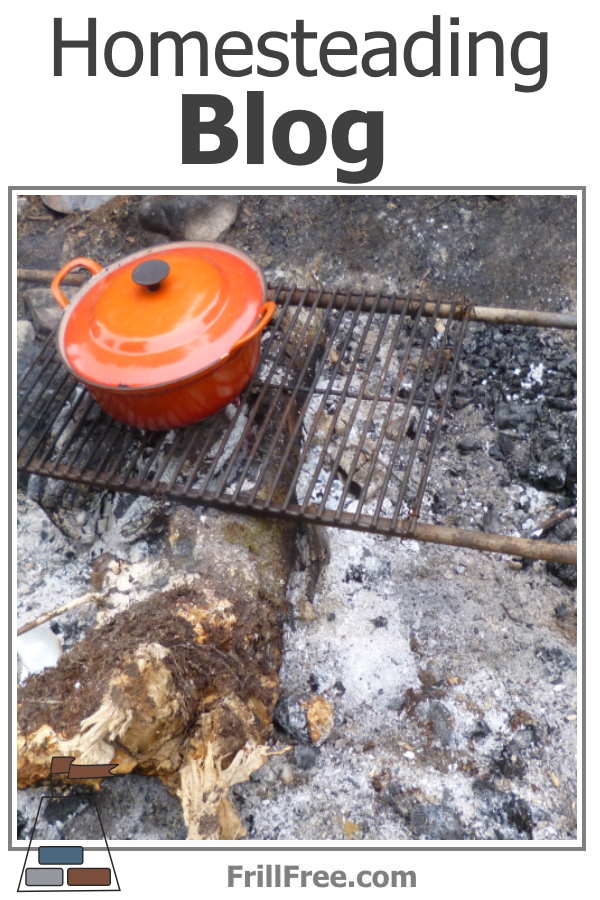 ---