Spring Projects

Patience; Rome wasn't built in a day...

I am a participant in the Amazon Services LLC Associates Program, an affiliate advertising program designed to provide a means for me to earn fees by linking to Amazon.com and affiliated sites. Other links on this site may lead to other affiliates that I'm associated with.
It's easy to get impatient to start with some outside projects; the foot or two of snow pretty much eliminates that thought, though.

Here are a few things that absolutely have to get done before the outside projects can start; plumbing in a kitchen sink, finishing the half hung drywall, and maybe even tiling the bathroom floor. Painting is always on the list; I did think of using the paper bag technique on the floor, but have decided to go with locally milled flooring - random width fir, with a distressed finish. 

After that, once the weather warms up, the weatherstripping on the windows needs to be replace, and a new door installed.  The one that we put in did for the winter, but it's obviously not very well fitting (seeing daylight between the door and the jamb in three places is a dead giveaway) and besides, I want a new and much more efficient one.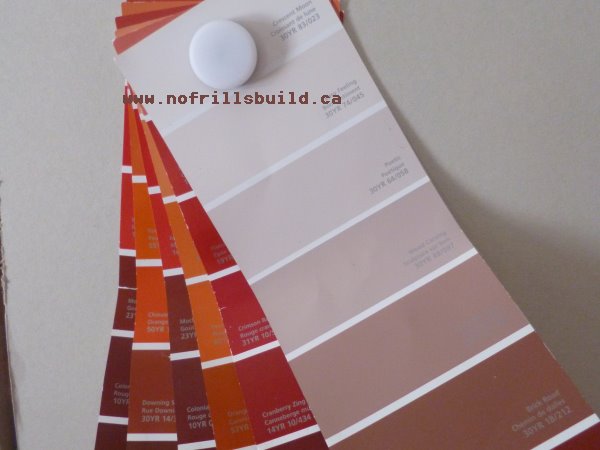 Windows that we put in just to fill the hole are single paned; no building inspector, let alone ours will allow them to pass. 
Double paned, that's the mantra, so that's what we'll have to do.  Luckily, the sizes we had on hand are not odd or unusual, so we should be able to find some that will be a similar or exactly the same size to plug into the same hole, without much fiddling around with adjustments. 
A good place to look; the Restore, where you can get all kinds of 'pre-loved' stuff, run by Habitat for Humanity, or ask your glass store if a customer ordered some windows in those sizes, and then didn't want them.  Happens all the time.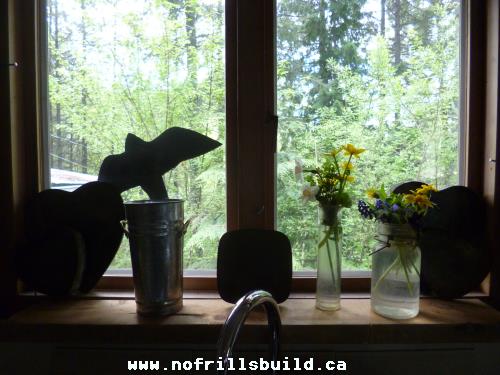 Once those projects are all taken care of (or at least under way) we can concentrate on a few outside projects that I'm dying to take on; the porches. 
Two are planned; one for the front of the house, across the width and one on the back with stairs to the Mercantile, which is only steps away for easy access to the freezer and food storage. 
The front porch will be constructed in such a way that it will be easy to build a mud room, eventually.  Somewhere to hang coats, store out of season clothing, and to dry off damp or muddy outer wear would be a great way to keep the mess in one place.

Getting the kitchen at least temporarily finished (with a stove and a kitchen sink) is getting crucial.  Without the wood stove going, it's hard to cook.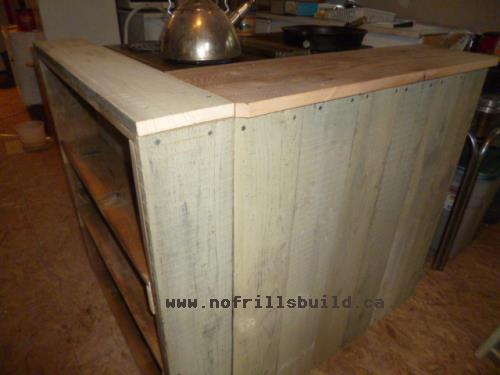 Later still, possibly in the fall, I want to build a patio and a hot tub area, with my Japanese style cedar tub, heated with a Scuba stove. 

Meanwhile, there is a much more important project that will take precedence over most of the others; building the Carsen Andrew Memorial Garden.

---