Frill Free Zone February 15 2021
Frill Free Zone Newsletter

February 15 2021
Welcome to the Frill Free Zone.  Here's what's up this month;

The weather is on the upswing, generally, although around here it's as though winter just wants to keep reminding us that it's not done with us yet.
This is the perfect time to start thinking about pruning fruit trees; they need to be done while dormant to prevent bleeding sap.

One of the strange phenomenon that occurs in the animal kingdom (at least here in the northern hemisphere) is that the increasing light levels trigger the urge to procreate. 
The eyes of chickens (and all birds) have a sensor that tells them spring is coming, and it's time to get ready to have some babies.
This is an exciting time, especially if you have some bantam hens that go broody. Collecting the eggs to hatch is important if you're going to use an incubator.

All plants start as tiny seedlings, which you can start ahead of time in a window or under lights. 
Finding the right seeds to grow can be lots of fun and if you get a catalogue from a seed company or two to while away the time until spring arrives it will help keep you sane.
Gardeners are impatient types, and the time between winter and when you can get outside in the garden seems endless.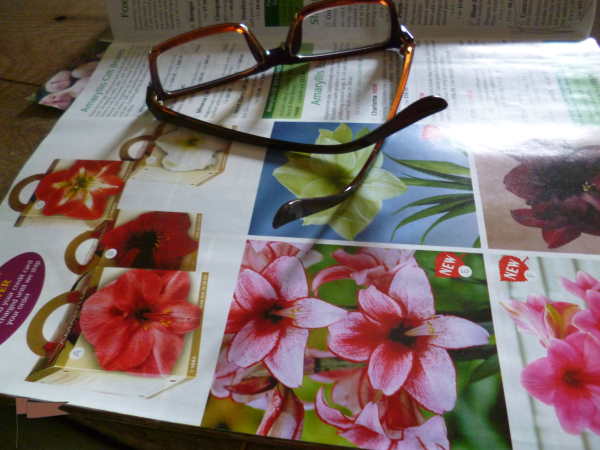 Whether you've just starting homesteading, or you've spent a lifetime gathering the knowledge and skills to run it smoothly and seamlessly, there are always tips to help make it easier.  Try some crafts or these tips;

---
I need your help!
To help me decide on a product to develop, tell me your biggest challenge or problem with your homesteading.  You can contact me directly, or fill out the survey;

---
That's it for this issue of Frill Free Zone - hope you're getting your homestead off and running!

---